If this has ever happened before in an Iowa Congressional race, I'm not aware of the precedent: Democratic challenger Jim Mowrer has raised more money than incumbent Representative Steve King for the third straight quarter in Iowa's fourth district. Not only that, during the first three months of 2014, Mowrer's fundraising eclipsed King's by even more than we saw during the third andfourth quarters of 2013.

[…]

Mowrer's FEC filing shows $351107.30 in total contributions between January 1 and March 31.

[…]

King's latest FEC filing shows just $121,041.08 in total contributions, more than he raised during the third quarter of 2013 but less than he raised in the fourth quarter.
Team Mowrer was all: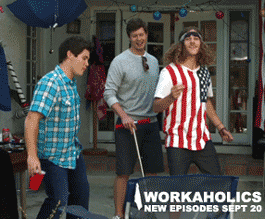 Team King was all:
The NRCC was all: